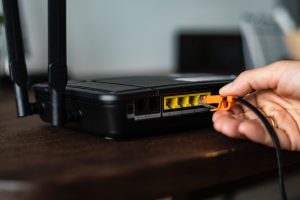 In most offices and buildings, it's common for some rooms or corners to have a strong wireless signal while others are weak or totally dead.
A stable and strong reliable network connection means less disruption in your business operation and daily workflow.
Network engineers at Custech use Wi-Fi heat maps to show a layout of an office room or any other floor plan that overlays over a graphical representation of a wireless signal. This technology helps us identify the weak spot location, and can also be used for designing or troubleshooting a wireless network infrastructure. We provide wireless site surveys and heat mapping services to companies in Atlanta, GA. Wireless site surveys can help your company appropriately plan and install or update your wireless network for maximum connectivity.
Additionally, wireless heat mapping enables continual monitoring to measure how connectivity fluctuates over time.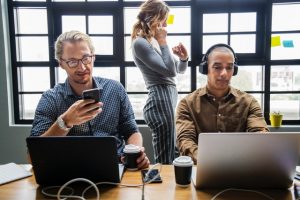 Engaging outside expertise to provide the best solution for your organization is an important step for Wi-Fi heat mapping. Your business will utilize your wireless network every day, ensure it is up to par.
Our team at Custech can assist your company by improving the performance of your network based on information generated from a Wi-Fi heat map. Whether it's assessing the level of performance on an existing Wi-Fi network, or gathering the information needed for a new high-performance installation, our team can get the job done.