We're your local NIST-800 Compliance experts
Custom Technologies provides NIST-800 compliance consulting and support services for manufacturing companies in the Powder Springs, GA area. Our NIST-800 compliance consultants have deep knowledge and expertise in getting your company in compliance with NIST-800 quickly, and ensure you stay that way. Contact us today for a free consultation.
NIST Compliance in a nutshell
The NIST Cybersecurity Framework is a set of standards that identifies the best practices government agencies and contractors should use to secure information and information systems. The framework is intended to help organizations meet the requirements of the Federal Information Security Management Act (FISMA).
Any companies that provide manufacturing services for federal and government agencies must have achieved total NIST-800 compliance by the end of 2017. Any company that does not reach this level of compliance stands to lose its government contracts.
Our Compliance team at Custom Technologies has a proprietary comprehensive suite of assessment and consulting services to help you navigate the NIST Cybersecurity framework requirements.
To make sure we cover each aspect of the guidelines, we created a Simple Compliance Program to help your organizations begin NIST 800 implementation. Our compliance experts will thoroughly explain the guidelines that have helped many of our clients achieve NIST 800 100% compliant from day one.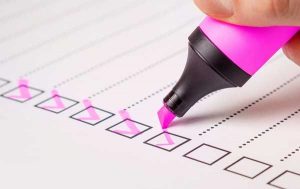 NIST Compliance Consulting from Custom Technologies:
Identify – Asset Management, Business Environment, Governance, Risk Assessment, Risk Management Strategy, Supply Chain Risk Management
Protect – Identity Management, Authentication and Access Control, Awareness and Training, Data Security, Information Protection Processes and Procedures, Maintenance, Protective Technology
Detect – Anomalies and Events, Security Continuous Monitoring, Detection Processes.
Respond – Response Planning, Communications, Analysis, Mitigation, Improvements.
Recover – Recovery Planning, Improveme